Mingyi Hong
Teaching
EE 5239 Nonlinear Optimization, Fall 2018, UMN, ECE Department

EE 5239 Nonlinear Optimization, Fall 2017, UMN, ECE Department

IE 631 Nonlinear Optimization, Spring 2017, Iowa State, IMSE Department

IE 312 Optimization, Fall 2016, Iowa State, IMSE Department

IE 487/587 Modern Big Data Optimization, Spring 2016, Iowa State, IMSE Department

IE 341 Production Systems, Fall 2015, Iowa State, IMSE Department

IE487/587 Modern Big Data Optimization, Spring 2015, Iowa State, IMSE Department

IE 312 Optimization, Fall 2014, Iowa State, IMSE Department
Special Note
We are looking for students that have strong mathematical background, and are interested in theoretical aspects of large-scale optimization, big data analytics, and/or applications in machine learning, signal processing and networking. Please drop us a line if you are interested in joining our group. You will be placed in either IMSE or ECpE depending your interest/background. Most importantly, convince us that you have the potential!
RA and Postdoctoral position available
We have research assistants and post doctoral fellow position available. If you are interested, please contact Dr. Hong via email
Group News
Dec. 2018 paper accepted: our work (with Xiangyi, Sijia and Ruoyu) entitled "On the Convergence of A Class of Adam-Type Algorithms for Non-Convex Optimization" has been accepted by ICLR 2019; available at [openreview.net];
This paper studies a class of adaptive gradient based momentum algorithms that update the search directions and learning rates simultaneously using past gradients. We develop an analysis framework and a set of mild sufficient conditions that guarantee the convergence of the Adam-type methods, with a convergence rate of order O(log(T)/sqrt(T)) for non-convex stochastic optimization. We show that the conditions are essential, by identifying concrete examples in which violating the conditions makes an algorithm diverge. Besides providing one of the first comprehensive analysis for Adam-type methods in the non-convex setting, our results can also help the practitioners to easily monitor the progress of algorithms and determine their convergence behavior.
Oct. 2018 working paper (with Ioannis and Songtao) entitled "Block Alternating Optimization for Non-Convex Min-Max Problems: Algorithms and Applications in Signal Processing and Communications" has been submitted for publication, see paper [here]. ;
In this work, we consider a general block-wise one-sided non-convex minmax problem, in which the minimization problem consists of multiple blocks and is non-convex, while the maximization problem is concave. This problem arises in many SP and Comm applications, such as max-min utility maximization problem, robust learning problem, and a wireless communication problem in the presence of jammers.
We propose two simple algorithms, which alternatingly perform one gradient descent-type step for each minimization block and one gradient ascent-type step for the maximization problem. We show that such simple alternating min-max algorithms converge to first-order stationary solutions with global sublinear rate.
Sept. 2018 working paper (with Songtao, Xiangyi, Yongxin and Rahu) entitled "Understand the dynamics of GANs via Primal-Dual Optimization" has been submitted for publication;
Sept. 2018 paper accepted: our work (with Charilaos, Xiao, Nikos) entitled "Structured SUMCOR Multiview Canonical Correlation Analysis for Large-Scale Data" has been accepted by TSP; available at [arXiv.org];
Sept. 2018 paper accepted: our work (with Hoi-To, Zhuoran, Zhaoran) entitled "Multi-Agent Reinforcement Learning via Double Averaging Primal-Dual Optimization" has been accepted by NIPS 2018; available at [arXiv.org];
Aug. 2018 paper accepted: our work (with Haoran) entitled "Distributed Non-Convex First-Order Optimization and Information Processing: Lower Complexity Bounds and Rate Optimal Algorithms" has been accepted by Asilomar 2018, as one of the best student paper finalists; Full version available at [arXiv.org];
This paper discusses the fundamental performance for distributed non-convex optimization, where multiple nodes collectively optimize some non-convex function using local data. For a class of non-convex problems, we develop an "optimal" distributed algorithm called xFILTER, in the sense that it achieves the best possible convergence rate for a class of first-order distributed algorithms.

In the left figure, we illustrate the results derived in this paper (both the lower bound and xFILTER bound), by comparing them with the rates of an non-optimal D-GPDA method, and the centralized gradient descent (GD) methods (over a path graph with M nodes, to achieve certain -solution). The xFILTER can significantly reduce both # of gradient evaluations, and # of communication rounds among the distributed nodes.
May. 2018 paper accepted: our work (with Haoran, Xiangyi, Qingjiang, Xiao and Nikos) entitled "Learning to Optimize: Training Deep Neural Networks for Wireless Resource Management" has been accepted by IEEE TSP; available at [arXiv.org]; Prof. Nikos Sidiropoulos (ECE at University of Virginia) gave a Keynote at ICC Workshop ''Machine Learning for Communications'' about this paper. See the slides here.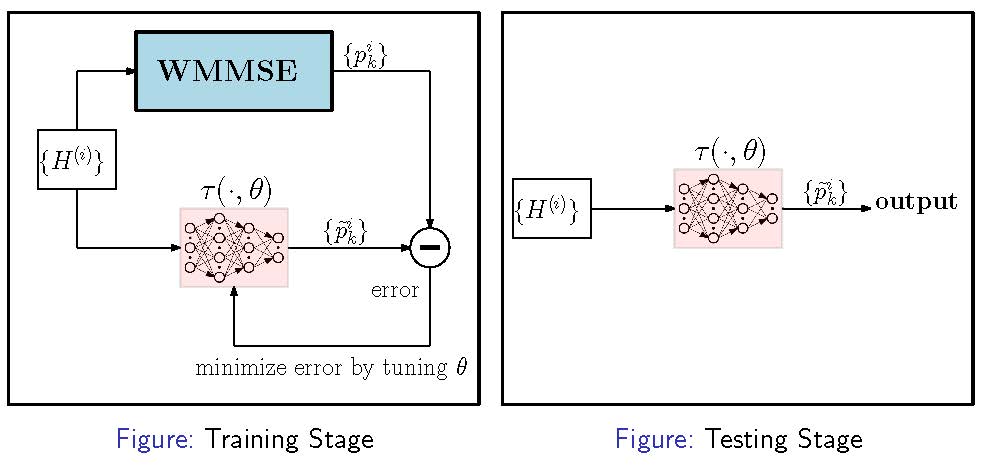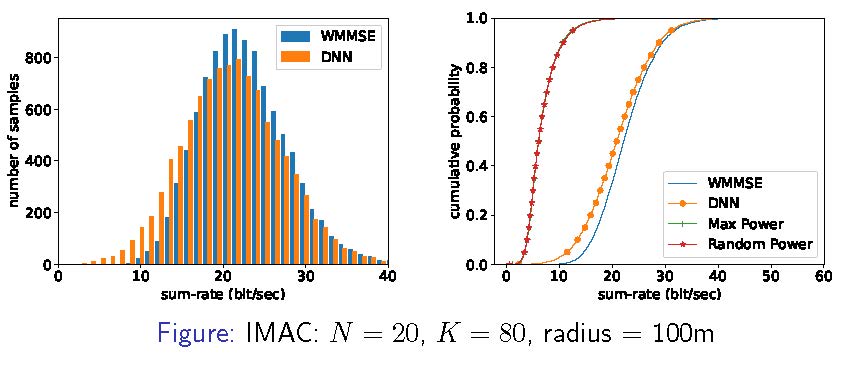 Apr. 2018 paper accepted: our work (with Xiao, Kejun, Nikos and Qingjiang) entitled "Anchor-Free Correlated Topic Modeling" has been accepted by IEEE Transactions on Pattern Analysis and Machine Intelligence for publication;
Jan. 2018, M. , with Qing, Serhat, and Tom is organizing a Symposium for GlobalSIP 2018, entitled "Distributed Optimization and Learning over Networks". The conference is to be held Nov 26-28th in Anaheim, CA, and the submission deadline is tentatively June 10th, 2018
Jan. 2018, M. , with Xiao and Nikos, is organizing a special session for SPAWC 2018, entitled "Machine Learning for Communications". The conference is to be held June 25-28th in Kalamata, Greece
Dec. 2017, working two-part paper (first-part with Qingjiang, second-part with Qingjiang, Tsung-Hui and Xiao) entitled "Penalty Dual Decomposition Method For Nonsmooth Nonconvex Optimization" has submitted for publication; available at [arXiv.org];
See more for our past news/activities
View My Stats