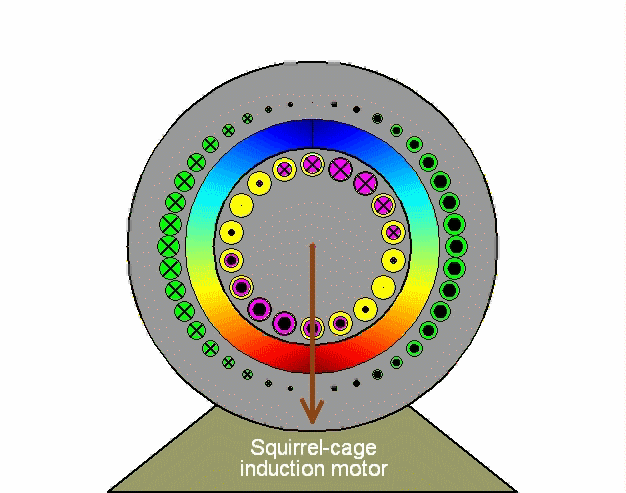 <! -- Author: Prof. M. Riaz, University of Minnesota -->
ANIMATION OF ELECTRIC MACHINES

:
Axial views, characteristics, space vectors, magnetic fields
These animations are constructed using MATLAB. Click Stop button or press Esc key to stop an animation. Click Refresh (Reload) button to resume. Press F11 key to establish or exit full screen. Press Ctrl + or Ctrl - pair of keys to increase or decrease the size of the page on the screen.
© M. Riaz