<! -- Author: Prof. M. Riaz, University of Minnesota -->

INDUCTION MOTOR UNDER PULSED LOADS

An induction motor is subjected to a pulsating step load ranging from quarter to full load. The motion of the machine variables viewed as phasors or space vectors (in the synchronous frame) is exhibited in this clip. The input voltage V is chosen as reference; the stator and rotor currents and the stator and rotor fluxes are shown. Also plotted are the corresponding torque-speed dynamic characteristics.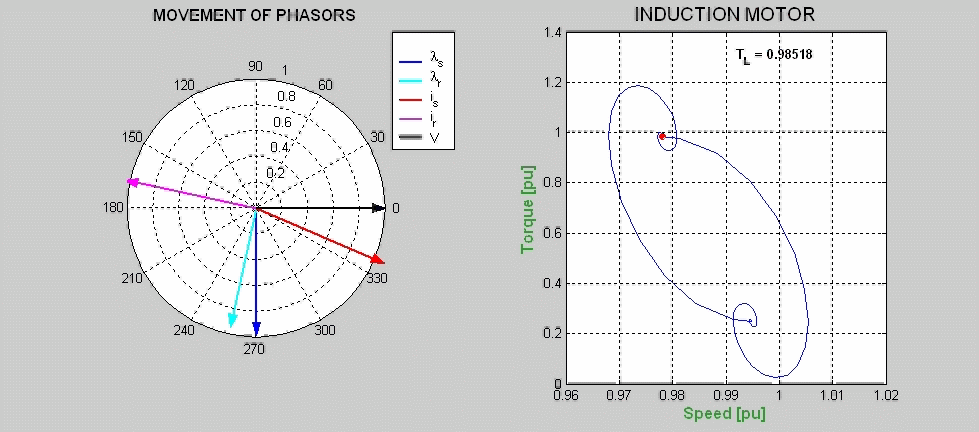 © M. Riaz