<! -- Author: Prof. M. Riaz, University of Minnesota -->

CASCADE POSITIONAL CONTROL OF A DC MOTOR

The block diagram representation of the positional control system is shown below. The dc motor is initially at standstill and position set a 0 radian when an initial step of 1 radian is imposed followed later by a reduced step of 0.5 rad. A step mechanical load is also applied at a specified time. The position transients are illustrated.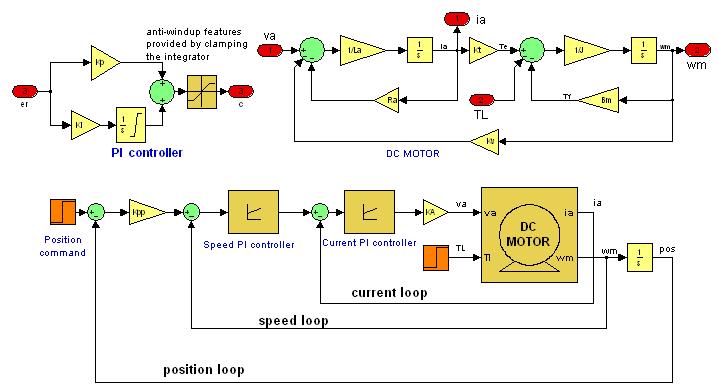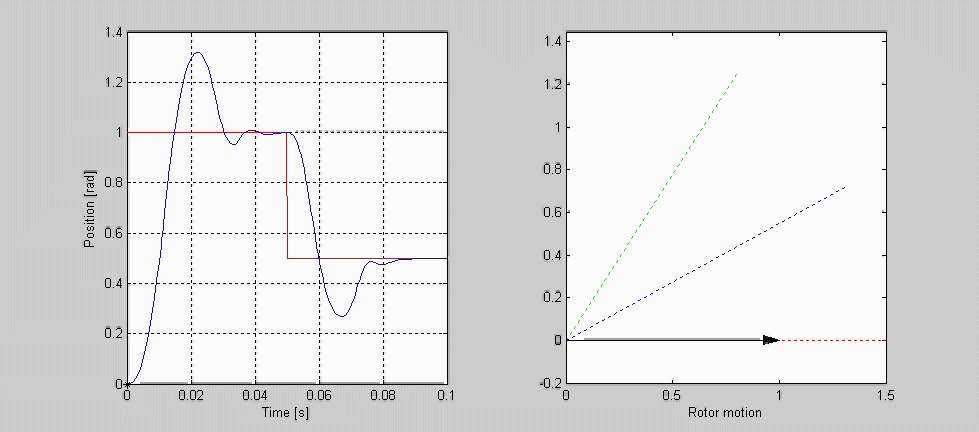 © M. Riaz